Anders Jonsson
Consultants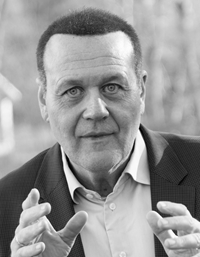 Anders Jonsson
Partner and Senior consultant
---
+46 730 82 52 10
anders.jonsson@infobility.se
Anders has 30 years of experience as a consultant regarding Management and IT.
He has been working with about ten companies / organisations per year as an advisor, facilitator (whereof more than 200 Flights), change or project leader in innumerable areas and businesses. His reputation of making things happen and facilitate is well-known. Anders is also known by the positive energy contributing to various deliveries and initiatives. He has the record of bringing the best out of any organisation and coworker. Apart from working with some of the most well-reputed companies he has, as vice president, been a vital part of building the consultant companies Frontec and Bluelabs. Anders is also an author of management literature and has written the books Förändringsledaren (The Change Leader), Innovationskraft (Power of Innovation
) and Destination Digital
. He is often assigned as moderator, speaker and trainer.