Björn Fagerström
Consultants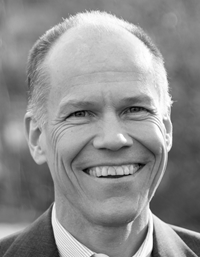 Björn Fagerström
Network Partner
---
+46 701 411 255
bjorn.fagerstrom@infobility.se
Experienced and dedicated professional with +30 years of work experience and +20 years of management experience
Björn has a broad industrial experience from several line roles, such as managing director, R&D Director, engineering manager, project director, production manager, VP product development, etc., with up to 120 co-workers in the team. He has also been project manager for extensive large-scale engineering and construction projects, but also large research-projects (EC founded), executed until hand over to client or final report to European Community.
Based on his experience from early phases and business development, to engineering, fabrication, testing and hand over to client, he can support and contribute with valuable insights in all phases of an industrial project. In addition, his experience also includes fusion of companies, managing patent portfolios, implementing new technology, arbitration processes, etc.
To quickly assess a complex environment and obtain a good oversight is one of Björn strength, where he always finds opportunities, where many others sees problems. He is also good at evaluating how various change initiatives will influence the process, product and organization. He also has great communication skills and he is good at structure information, so all understand the present situation including required actions, and becomes eager to be involved and be part of the change team.
Björn has been part-time professor since 2005 which has been an excellent source for pushing boundaries and for developing new competencies. He is also member of PMI and a recurrent speaker at their conferences, within decision-making, project execution and change management. The Product Development Academy (PDA) was founded +2 year ago with Björn as co-founder, including 8 other Swedish professors.