Christian Strandberg
Consultants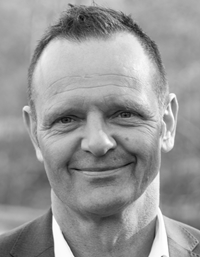 Christian Strandberg
Partner and Senior consultant
---
+46 730 82 56 72
christian.strandberg@infobility.se
25 years of experience from areas of Information Management, Business Intelligence and ERP-implementations.
Christian has long experience as project manager, business developer, change leader, team leader and related roles. Thanks to broad business skills, Christian rapidly understands challenges of various operations.
He has an MBA in Economics and Business Administration and has for the last 20 years delivered combined business- and IT-solutions in different constellations.
Profiling characteristics are his holistic view, creative mind, solution-oriented approach and his strong belief in thorough communication and to listen to all concerned parties.
As a team player he gets good contacts with employees and project members. He is pragmatic and has a practical and involving approach for solving business challenges.
Christian has a lot of energy, enjoys taking on new and complex challenges, and will cherish your expectations and trust in the best of ways.