Ola Wallinder
Consultants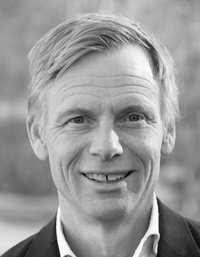 Ola Wallinder
Partner and Senior consultant
---
+46 768 34 02 21
ola.wallinder@infobility.se
Experienced and dedicated professional with 20 years of experience as a manager and consultant regarding Management and IT.
Ola has a long and broad experience from consultancy including various managerial roles and responsibilities. Examples include managing director for a small start-up firm, director for both IT developers and management consultants and consultant manager with focus on large client initiatives. Results achieved are pervasive with focus on business value.
Current expertise is to design (digital) solutions and manage transformation journeys at tactical and strategic level, by supporting CDOs, CIOs and Business Managers in understanding and using information for increased productivity and innovation. Ola has the ability to quickly visualise complex relationships and with energetic perseverance create engagement and commitment among team members resulting in convincing deliveries.
Ola has a clear leadership based on vision, targeting and engagement. He has managed business with both growth and profitability achievements based on solid financial and human resource principles.
Ola has a strong experience of the industrial drivers of cost, quality and lead-time in the industrial value chain and an excellent knowledge of how to manage large engagements and projects. Usually, the consultancy has focused on supply chain, purchasing and manufacturing area with a special focus on business intelligence and information management.