Peter Stenquist
Consultants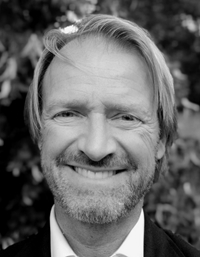 Partner and Senior Consultant
---
+46 736 68 11 70
peter.stenquist@infobility.se
Peters main talent is to lead change and transform companies to excellence. He has 25 years track record of management, entrepreneurship, turnaround and management consulting from LE and SME.
Peter has a unique ability and a reputation of seeing potentials and leading change in drive mode with good energy that spreads to partners, customers and people. On these journeys he uses lean principles, facts and visualization to induce change and improvements.
He has successfully done this with owner teams, in board rooms and in +30 companies in executive, owner and management consulting roles in multiple sectors -- Automotive, Telecom, Offshore, Infrastructure, Mining, IT, Automation and General Industry.
In short - Peter drives analysis and change to excellence and enjoys it profoundly.